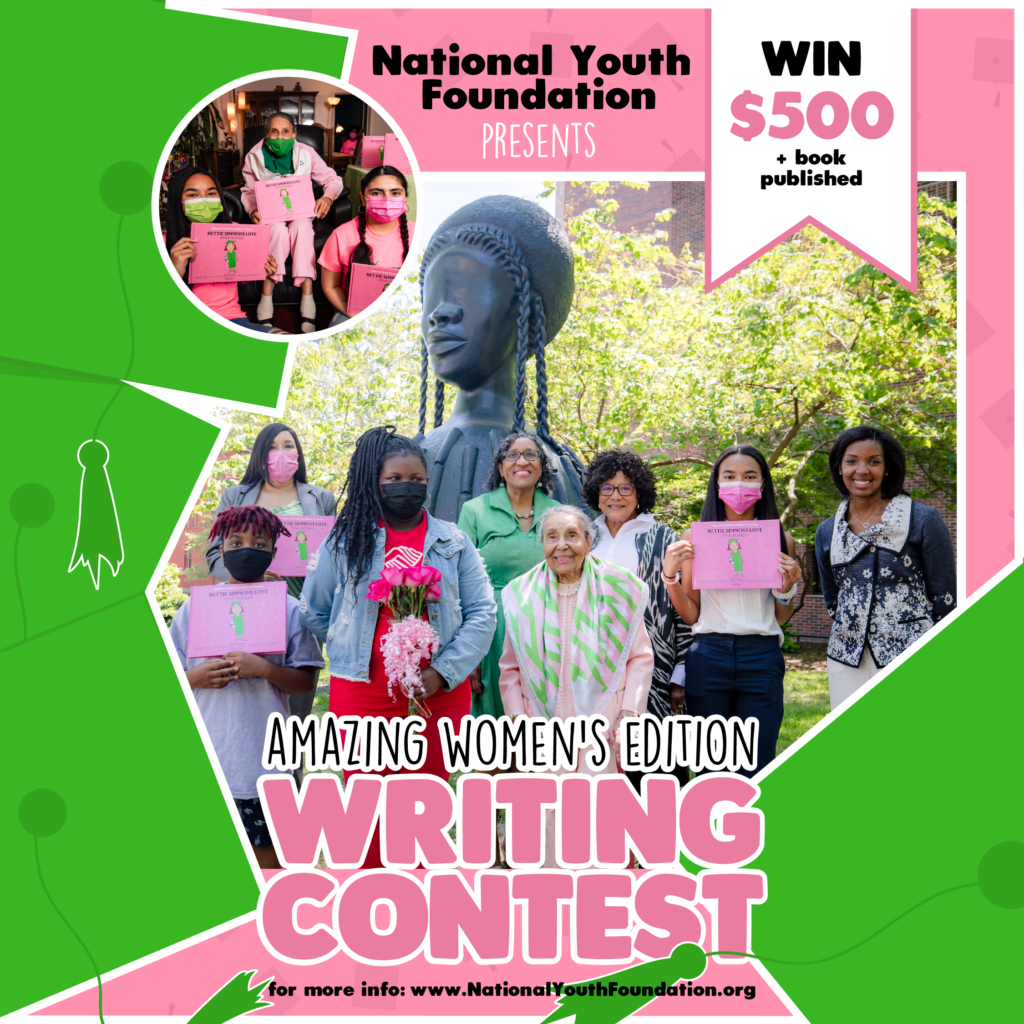 Contest Rules
Each entry must incorporate the theme of Local Heroines.
From the time of submission, entries become the property of the National Youth Foundation and will not be returned.
All students must be in grades K to 8 and live in the United States.
Both the text and art must be solely created by the students.  Typed text is preferred, but not required.
One book entry per person.
Each submission must include one page of art for each page of text, except for the cover, back and dedication pages.  The back and dedication pages are optional.
Each book must be between 20 and 30 pages. The cover, dedication and back pages do not count towards this number
The book entry must be postmarked by January 9, 2025
An entry form must be submitted with each book entry (Click here to download form)
Individual entry forms must be signed by each student participant and their parent or legal guardian.
Students can work individually or in teams (maximum of 22 students).
The book must be submitted in the order of publication.
The pages should be numbered on the back in light pencil.
All pages must be submitted on 8 ½" x 11″ or 9″ x 12″ paper.
Mail your complete entry to: National Youth Foundation, 873 East Baltimore Pike, Box #644, Kennett Square, PA 19348
The winners will be announced on our social media on or before March 31, 2025.